Techfolio was aimed at tech professionals as an alternative to LinkedIn, which we felt didn't allow you to present your tech credentials effectively.

We wanted to give people a better way to tell the story of their career.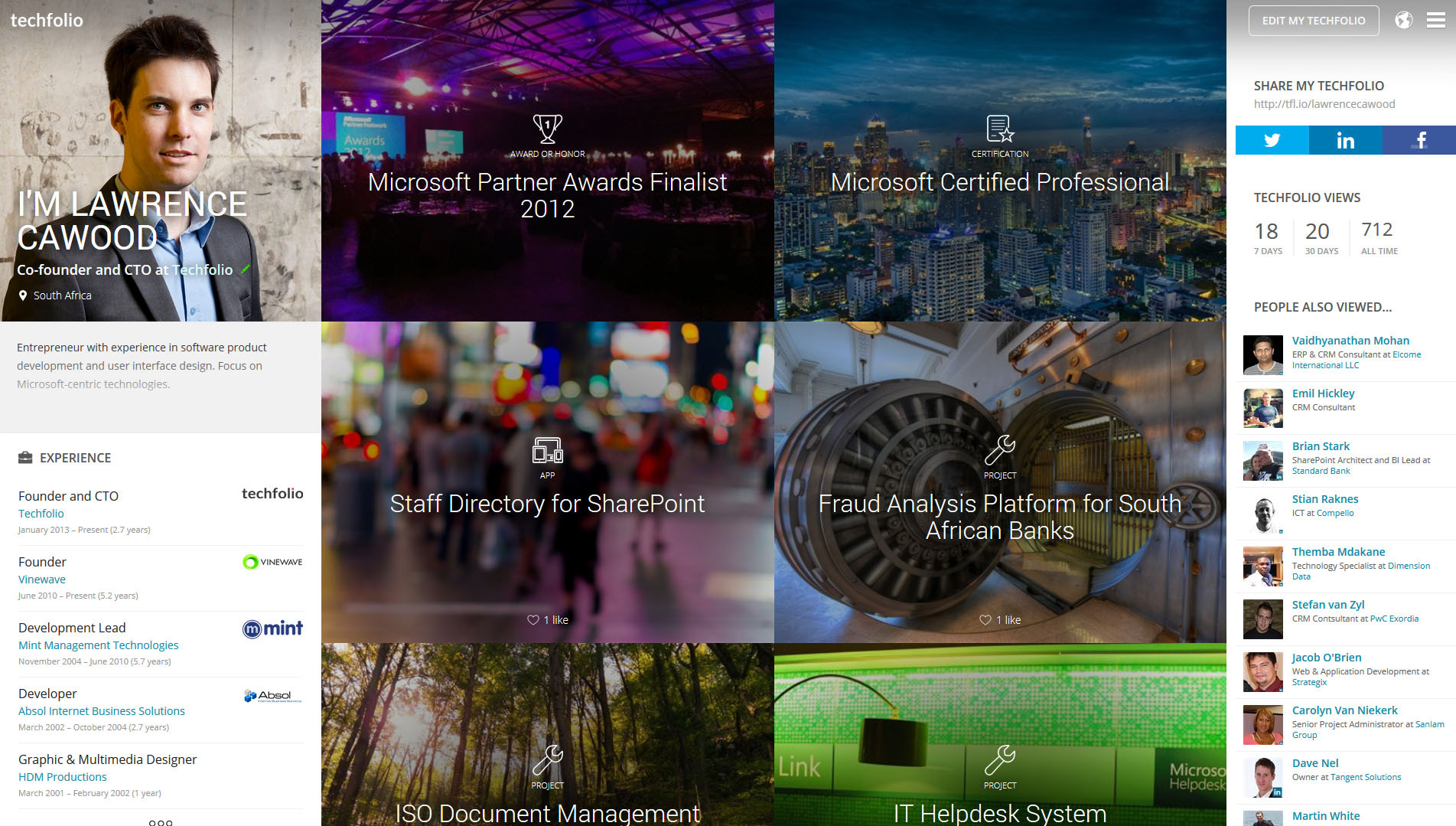 Design Concepts

The Techfolio design was iterative, and there were many concepts and implementations that led to the most recent user interface (above).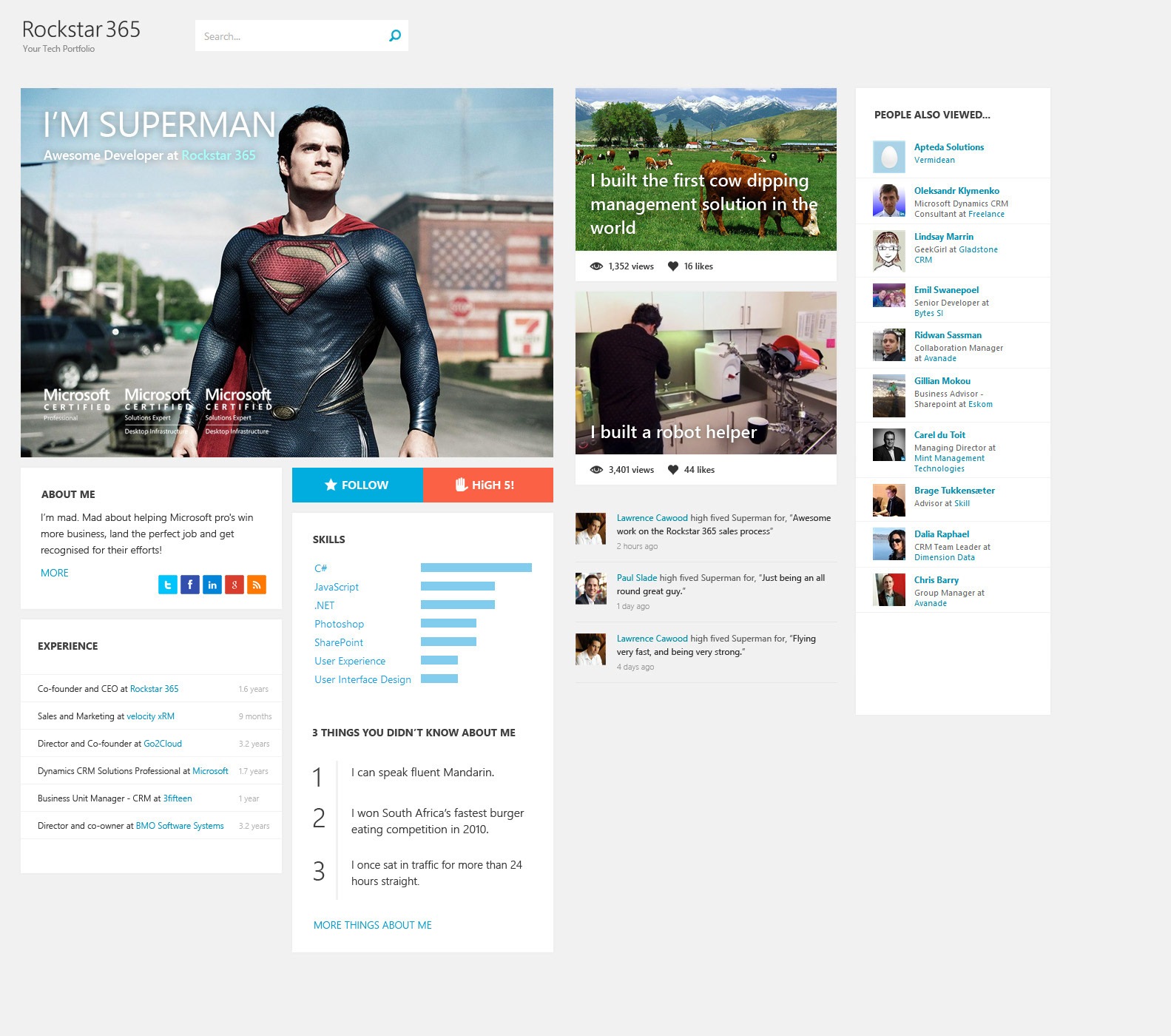 Before Techfolio it was called Rockstar 365

In 2015, Rockstar 365 rebranded to Techfolio, and we had the opportuunity to announce the new brand at Microsoft's flagship CRM conference, "Reimagine 2015".

This is what the Rockstar 365 profile pages looked like before our rebuild and rebrand to Techfolio.