The current Vinewave.com website was launched in 2012 to replace the quick n' dirty first version that the company had launched with the previous year.

The web design community was starting to experiment with flat design concepts, and Microsoft had just introduced its bold new "Metro" style with Windows 8. As a Microsoft Partner company, Vinewave wanted to align with their bold new design language, but also retain its own identity.

Many websites at the time were going all-in with Microsoft's Metro design concepts, some even fully reproducing the Windows 8 tile layout on their corporate websites.

But I didn't want Vinewave.com to feel like an operating system. I wanted it to reflect what I saw as the best elements of both the new and old worlds.

While Metro was a heavily tile-based layout, I decided to go with a large header image and homepage slider, with an expansive layout that embraced white space and large content blocks.

Vinewave's official brand colors were sparingly complemented by the Microsoft Metro color palette.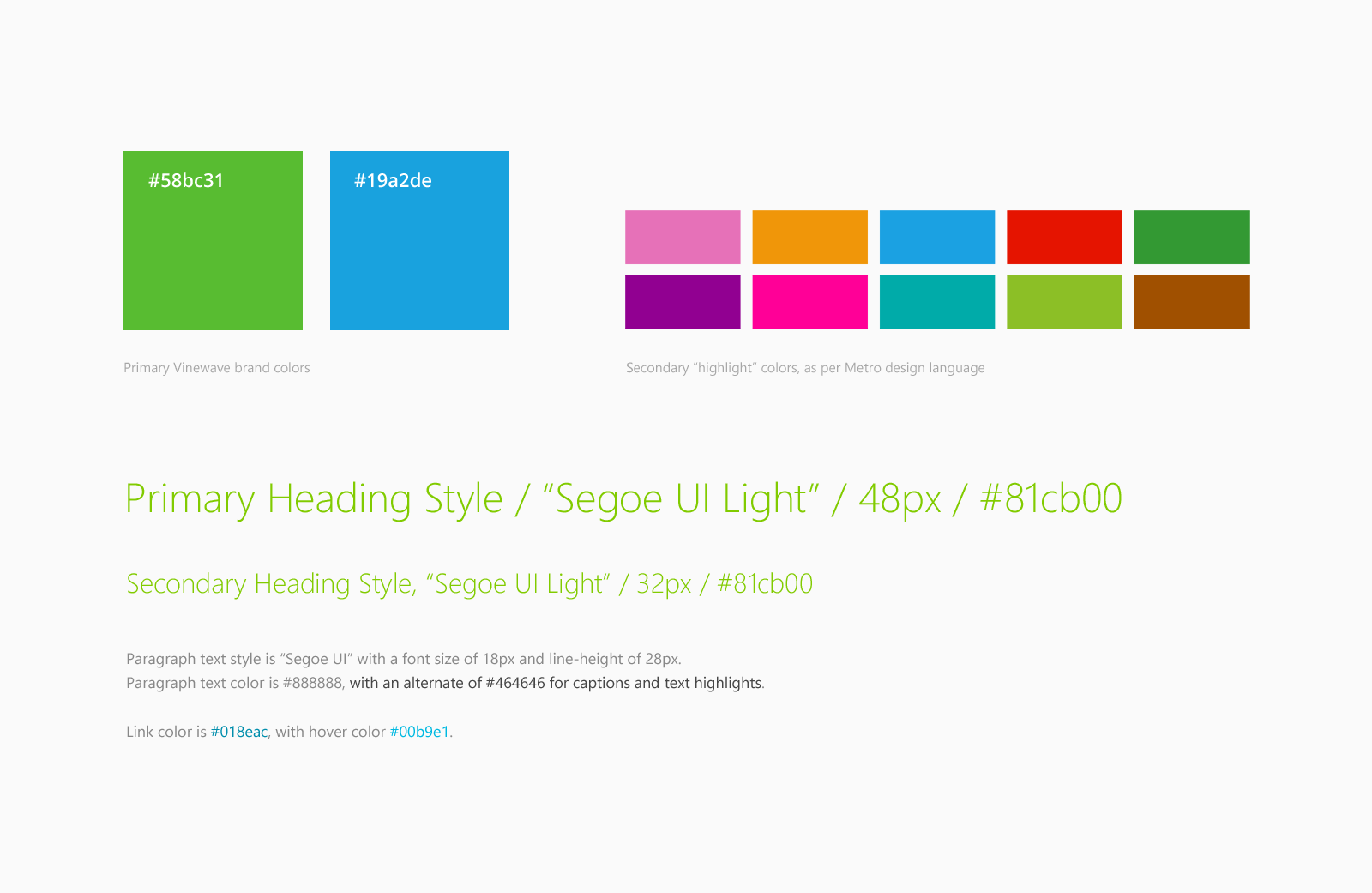 I chose Microsoft's official typeface, "Segoe UI," for the website font. A highlight of the Metro design language was its focus on typography and I wanted to bring that through to Vinewave.com.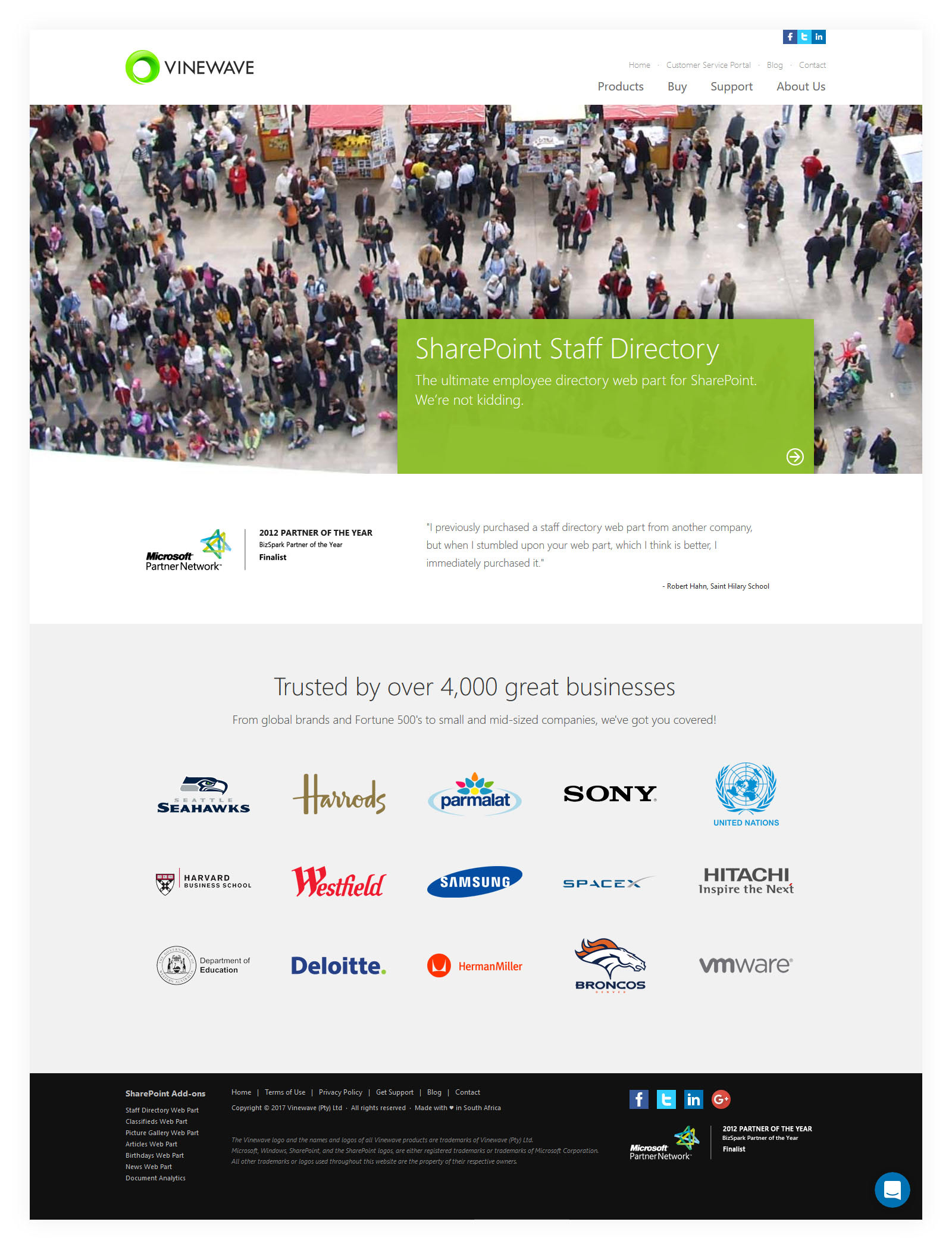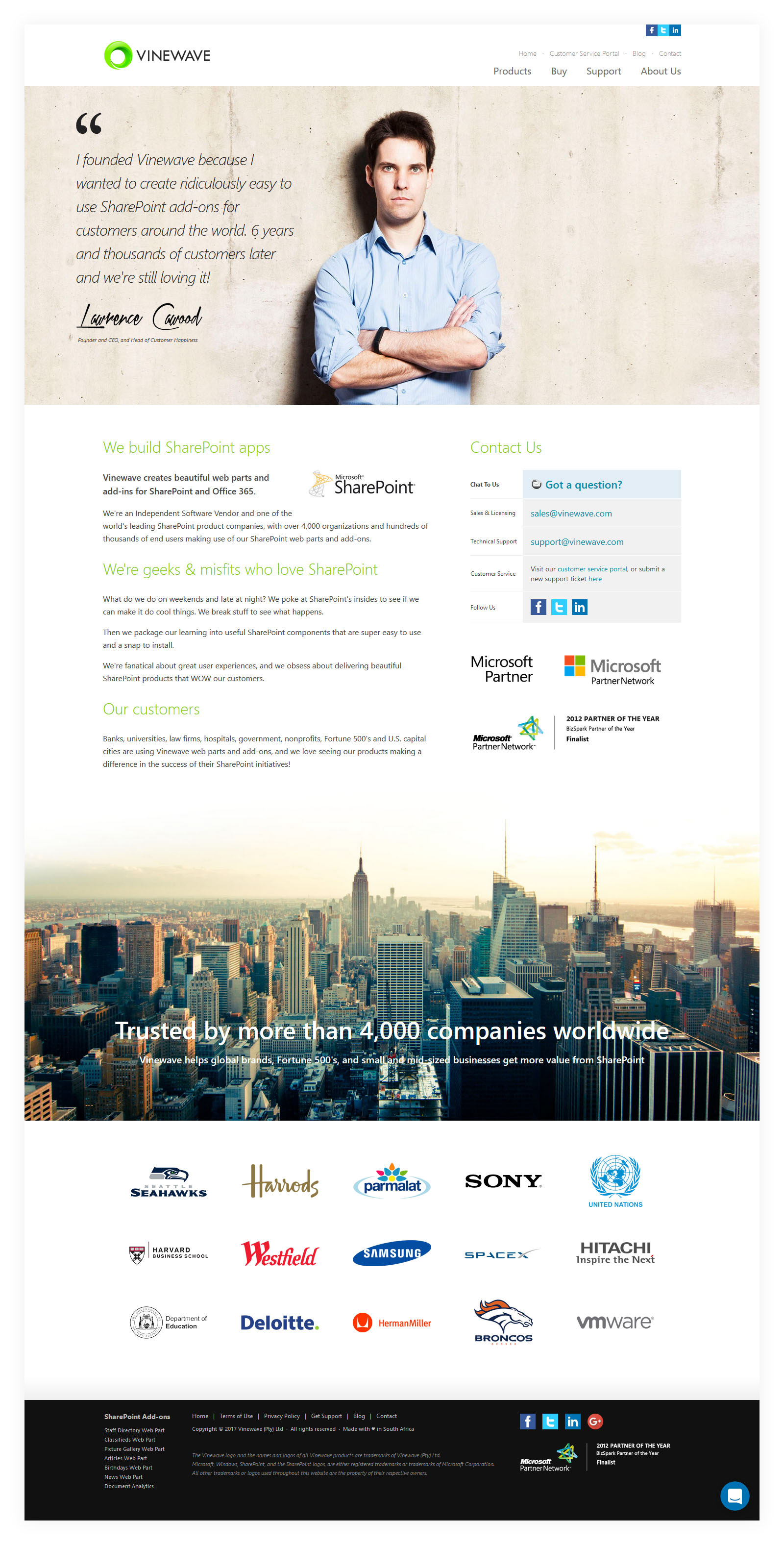 Product Page - Staff Directory Web Part


Product Page - Classifieds Web Part