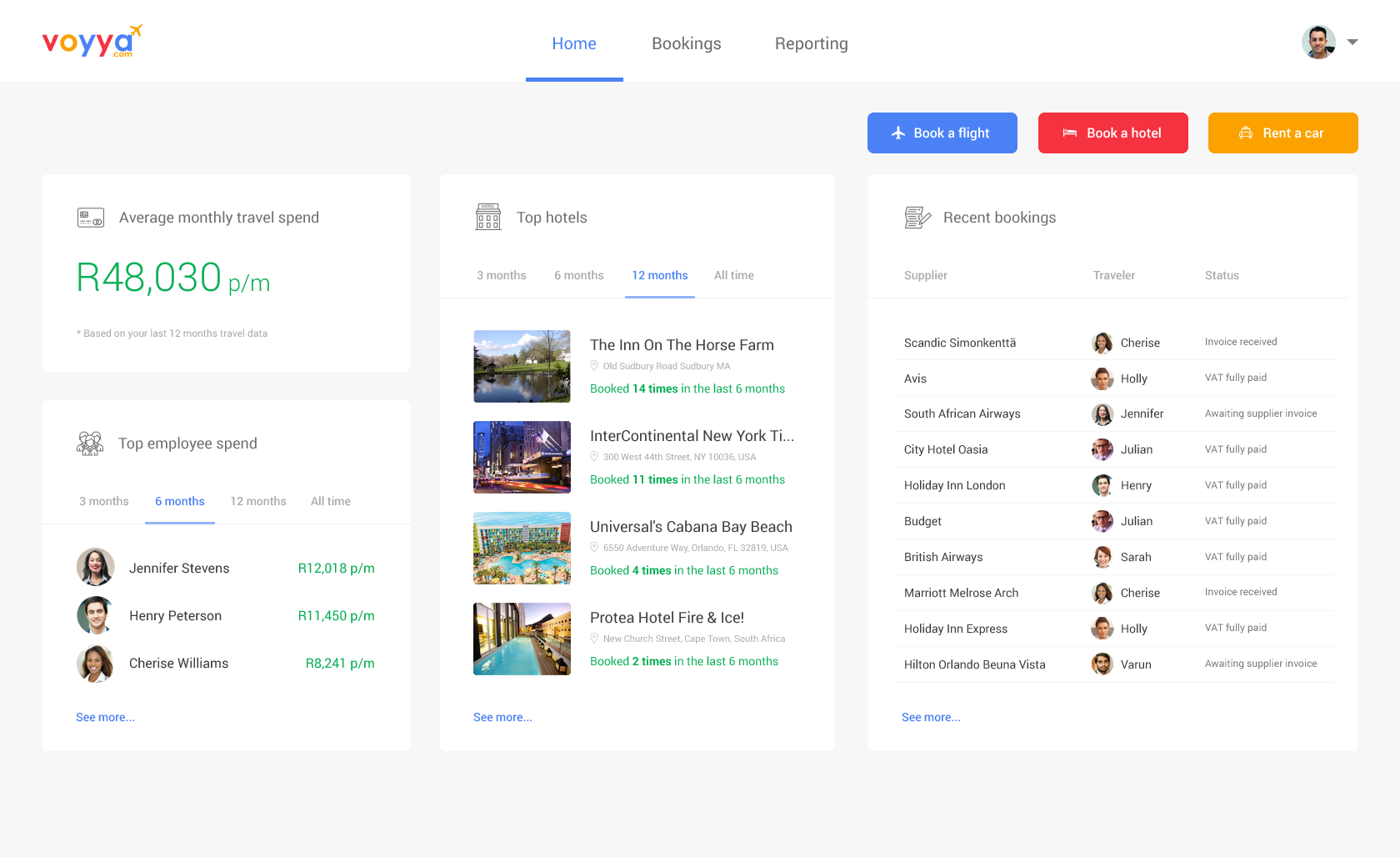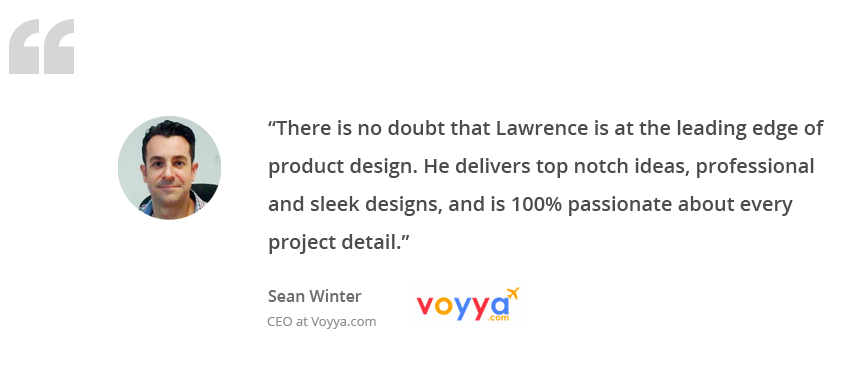 Booking business travel isn't fun :(

In fact, it's probably boring and horrible work, and somebody's gotta do it.

So when Voyya asked me to design the interface for their new bookings app, I realized this was my chance to inject a little bit of colorful happiness into the lives of people who spend hours a day booking flights and hotels and cars for their teams.

The amazing color palette of the Voyya brand definitely helped!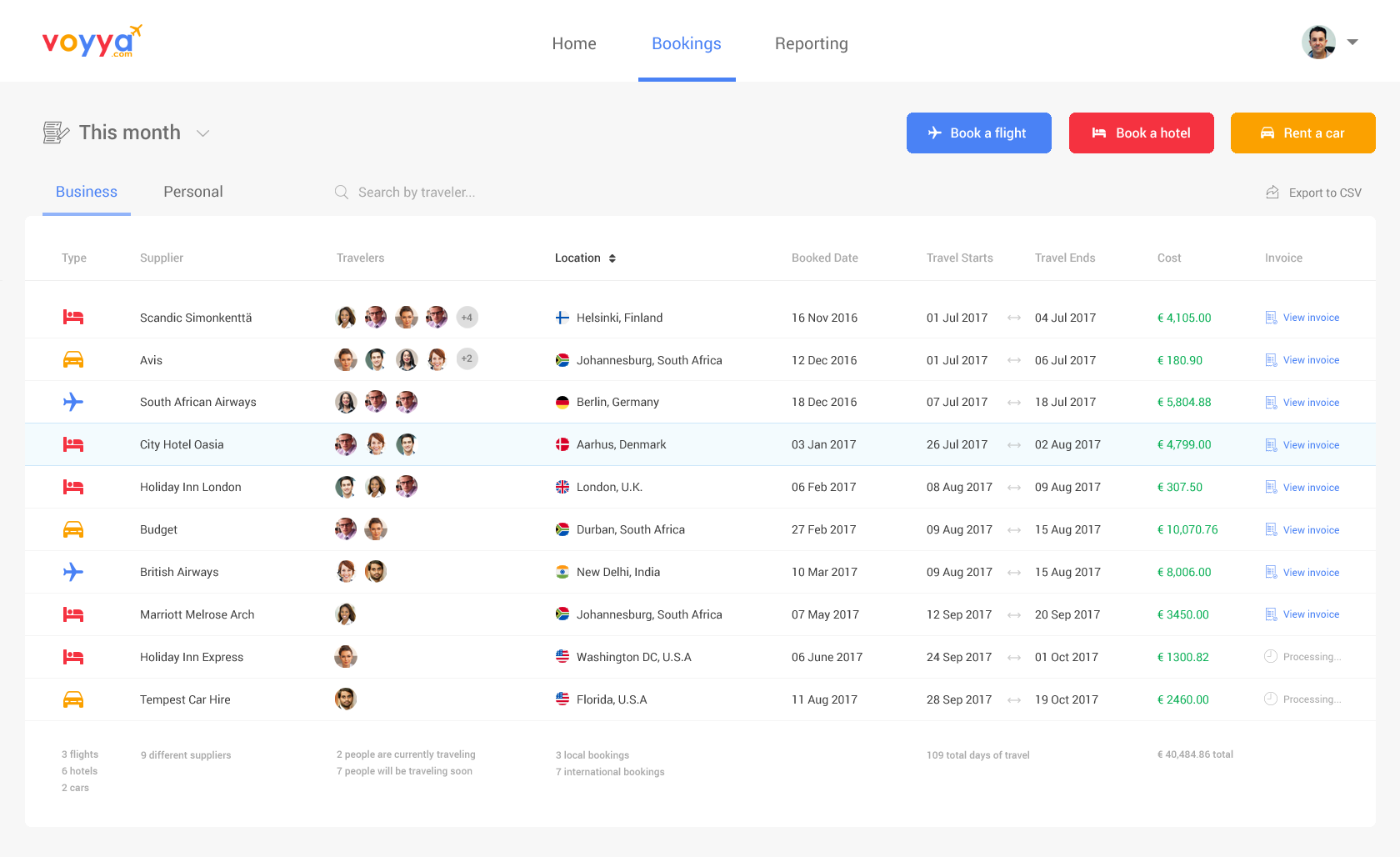 I decided to map each booking type to one of their brand's colors as a visual aid, and to add some graphical elements like flags and faces and maps and icons to make the bookings list more user friendly.

Gratuitous whitespace (every designer's secret weapon) and an amazing choice of branded grays to work with (never underestimate the power of the grays) allowed me to create a very approachable design.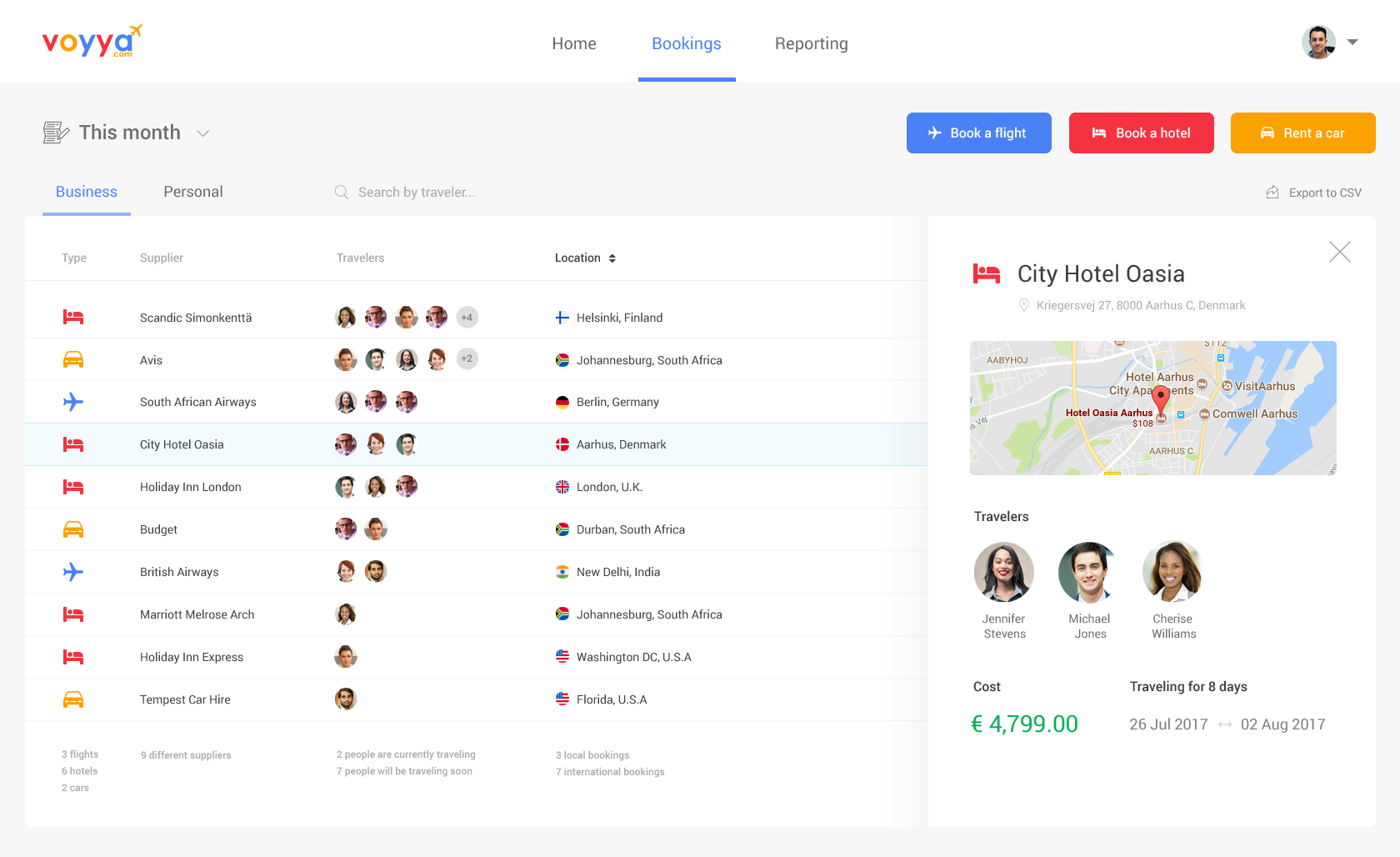 I really enjoyed creating this design, and the team at Voyya was amazing to work with!